WCLAC participates in delegation for 17th anniversary of the Women, Peace, and Security Agenda 1325 in New York-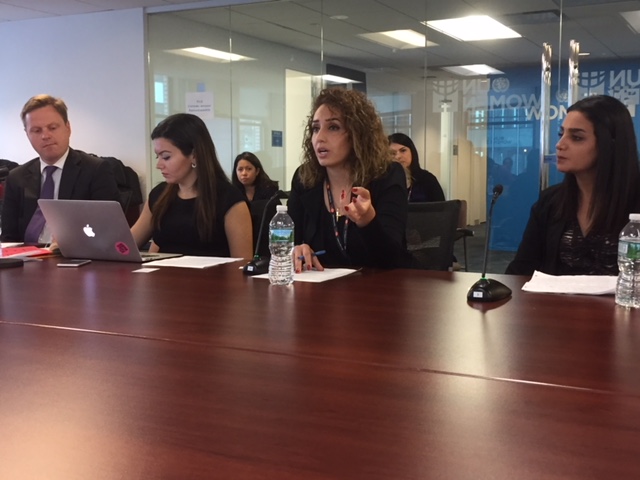 On the week of October 23rd 2017, WCLAC participated in a WILPF delegation with members from the MENA region, in partnership with OXFAM and among others, at the 17th anniversary of the Women, Peace, and Security agenda 1325, which was held at the UN headquarters in New York. Throughout the week the delegation attended meetings and side events on women, peace, and security. On the first day, WCLAC joined the WILPF feminist peace workshop, hosted by activists from Colombia, Nigeria, Bosnia, and Libya. WCLAC represented WILPF's Palestinian partnership, alongside a representative from Iraq. Within the workshop, experiences were exchanged on political work, movement building work, skill sharing, and the opportunities and challenges faced both nationally and internationally. On Wednesday October 25th, OXFAM's delegation conducted a side event titled "Weapons, War and Women: From Destabilizing to Enabling Environments for Feminist Movements and Feminist Peace". This event was hosted at the UN Women Headquarters, during which WCLAC represented women's peaceful political participation in Palestine. This included a general overview on the continuous role Palestinian women play in making peace and security a reality. It also highlighted how Israeli military occupation forms a cruel reality for Palestinians which directed adversely affects women and prevents them from accessing further social participation. Photo: Aleksandra Kojić
---
CEDAW discusses the situation of women in Israel, Kuwait, Kenya and Oman with civil society representatives-

The Committee on the Elimination of Discrimination against Women CEDAW, met with representatives of non-governmental organizations from Israel, Kuwait, Kenya and Oman, on October 30th, whose reports on the implementation of the CEDAW convention will be considered during the second week of the session. WCLAC delivered an oral statement to the CEDAW committee that highlighted three issues that Palestinian women experience as a result of the prolonged Israeli occupation in the West Bank, East Jerusalem and Gaza Strip. This included Israeli military night raids on homes, terrifying and humiliating experiences, during which women occasionally had to suffer degrading body searches, and witness their young children being beaten or arrested. Additionally concerning was the continued construction of Israeli settlements and settler violence, with reports indicating a dramatic 88% increase in settler violence towards Palestinians in 2017 from the previous year. The CEDAW Committee reconvened on Tuesday, October 31st, to consider the sixth periodic report of Israel. Representatives of organizations took the floor to respond to questions posed by the Committee on Israel and said that the political willpower was lacking to stop the regression in the situation of the rights of women. Read the UNOG report here.
---
WCLAC concludes four days training for human rights activists on Universal Periodical Review reporting-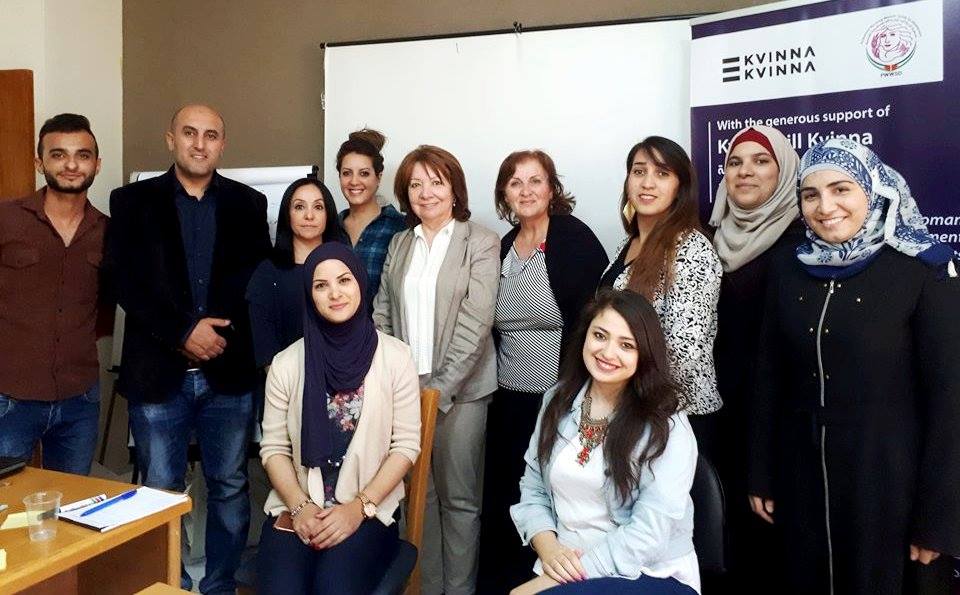 This month, WCLAC carried out training course for The Palestinian Working Women's Association for Development (PSWWD) aimed toward a group of young activists in the field of International Human Rights; in partnership with the Kvinna Till Kvinna Foundation. The training was facilitated over four days, between the 18th and 24th of October 2017, in PSWWD's office in Ramallah. The focus of the course was primarily on Universal Periodical Review, of which WCLAC contributed to the 2017 Israel UPR earlier this year. Read more.
---
Scoring goals for women in sport and business: Tamara Awartani-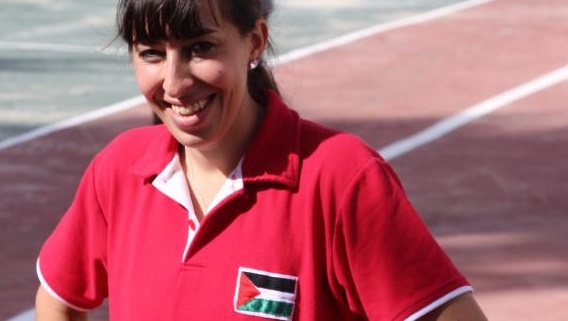 Tamara Awartani is the director and founder of the Palestinian non-governmental organization 'Palestine Sports for Life' (PS4L). PS4L strives to improve and promote healthy living amongst children, young people, and women all over Palestine through developmental sports. Sports can play a vital part in enriching the participants' livelihoods and provides the confidence and opportunities to pursue the careers and goals that they dream of. Since Tamara was young she has always had a strong passion for sports and would get involved with every sporting opportunity she was given. In her youth she was a competitive swimmer, and played basketball for Sarriyet Ramallah, making the Palestinian national team and participating in the West Asia Tournament and Arab Schools tournament. After achieving her sports management diploma from Royal Holloway university in London, she established PS4L in 2010 to seek to support the development of Palestinian sport at all levels by always promoting the best practice, and recognizing the broader benefits of sport in building healthy and vibrant communities.
---
Statement by UN Women Executive Director Phumzile Mlambo-Ngcuka, on Women Peace and Security-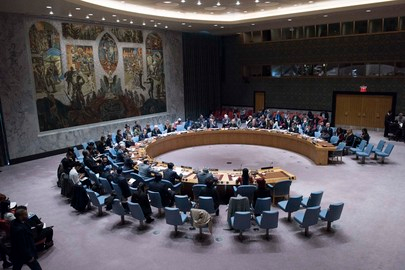 On October 27th 2017, Ms. Mlambo-Ngcuka gave a speech to the Security Council Open Debate on Women, Peace and Security in New York. The statement touched upon some of the issues facing women's security globally, and stressed the need for women to be more involved in the international peace effort. She also recommended that more value should be given to the Women's Peace and Humanitarian Fund in order to assist women's organisations in Palestine. Read the full statement here.
---
MADA wraps up two training courses for Palestinian journalists-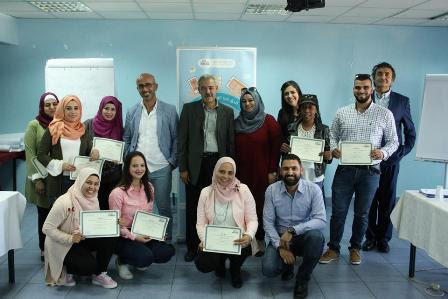 The Palestinian Center for Development and Media Freedoms (MADA) facilitated two training workshops this month for journalists; the first was hosted in Nablus and provided training for 19 women journalists on legal empowerment. Focus was given to the current Palestinian legislation that is related to women's and media rights and the international standards which support women's freedoms in media expression. Women journalists in Palestine face discrimination for both their gender and profession, thus they are particularly vulnerable to violations and threats against them. Read more.
---
Unbroken thread to the homeland: Palestinian women preserve traditions through embroidery-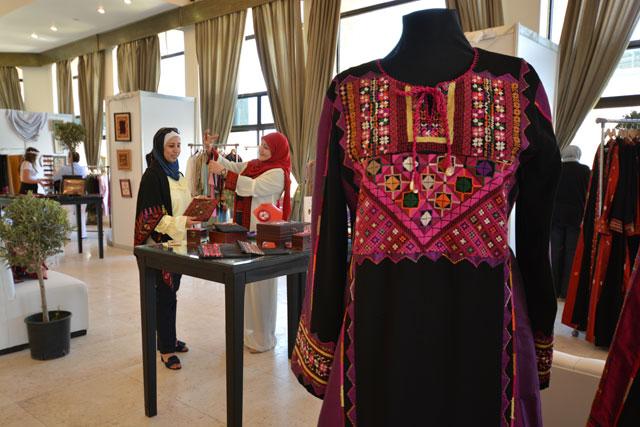 This month the Palestinian Cultural Centre in Amman opened its annual cultural exhibition featuring embroidered thobes hand-stitched by Palestinian women living in Jordan's refugee camps. The Centre wishes to promote the skill of hand-embroidery amongst these women and turn it into a viable source of income for them. Each piece on display during the three-day exhibition has been bought from its crafter, while promoting a preservation of cultural practise so often lost through the generations. The embroidery campaign "allows for the humanity of the refugee to stay at home" while appreciating the talents of the Palestinian refugee women. "We want to let them know: You are not a number, you are a person, you are acknowledged," stressed Siham Abu Ghazaleh, assistant director. Read more.
---
Women's baseball in Gaza-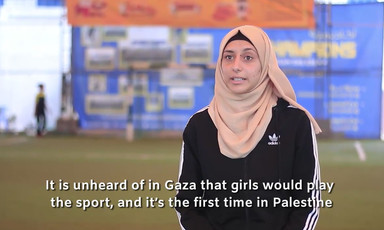 The first Palestinian women's baseball team exists in Gaza and is growing in popularity. Although not have the appropriate equipment or pitch, the women make do with what they have and practise the game despite some social backlash. "It is a very enjoyable game. Nothing should prevent us from playing." States one member Mariam Siyan. Watch the video here.
---
Palestinian women are harassed and humiliated at checkpoints. Here are some of their stories-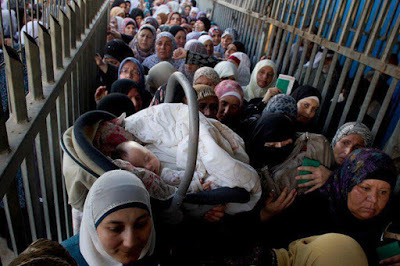 Currently in the West Bank there are 98 Israeli controlled fixed military checkpoints subjecting Palestinians daily to the humiliation of identity card check, long queues, and threatening and intimidating behavior from soldiers. These checkpoints affect women just as detrimentally as men, as outlined in this article that details the personal cases of women who have been targeted and subjected to distressing ordeals for just trying to move around the West Bank and into East Jerusalem. As one woman expressed "Profiling dehumanizes me. And the problem with dehumanization is that it's impossible to make peace with someone that you have dehumanized." Read more.
---
A passion for fashion in Gaza-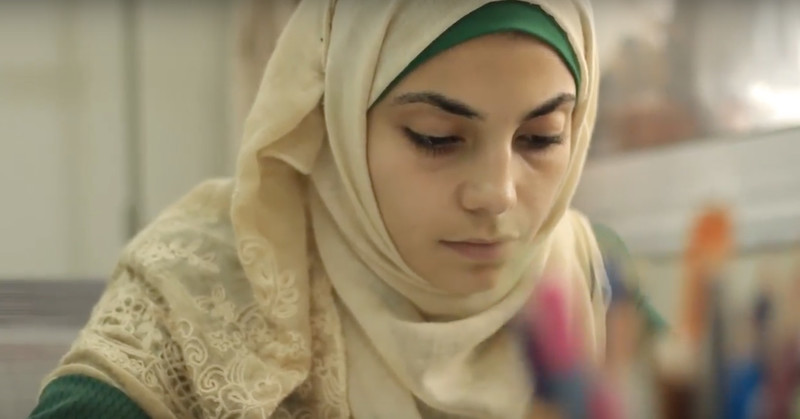 Four women graduates from the Gaza Strip have set up their own fashion house after being faced with the rising unemployment around them, especially for women. The women design and make the evening dresses tailored to the needs of their customers, and have even had interest from abroad. However, the continued blockade of the Gaza Strip has had its detrimental effect as supplies and materials are limited or unavailable; but this hasn't dampened their innovative spirit. Watch video here.
---
Women's Voices: On 12 July 2017, Najwa and her two grandsons were violently attacked by two settlement guards and a settler-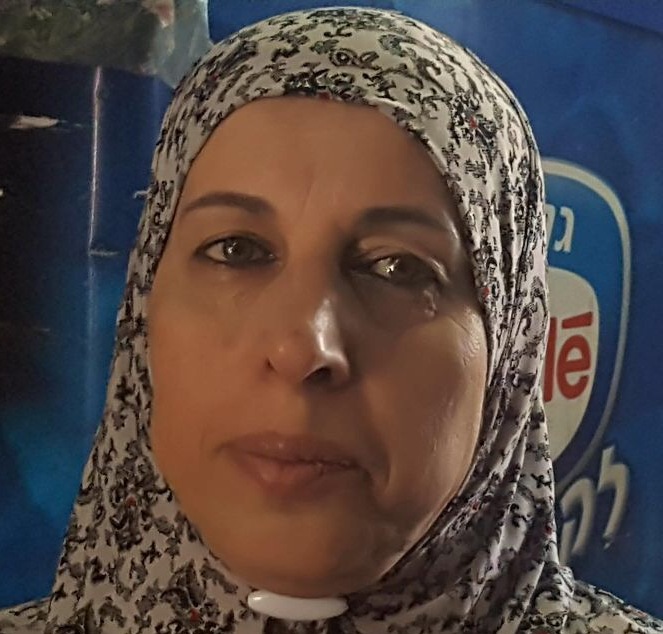 Najwa lives in Silwan, East Jerusalem, in an area surrounded by ever-growing settlements. One night, both Najwa, aged 52, and her young grandchildren were attacked while at their family-owned supermarket. "It was a difficult and tiring experience, the amount of fear, helplessness and insecurity is indescribable. At the shop we get daily harassment and physical and verbal attacks from the settlers, guards, and Israeli forces. They try to force us out of our homes under a taxation pretext. The situation is becoming impossible." Read more.