WCLAC holds training workshop for staff from partner institutions around West Bank -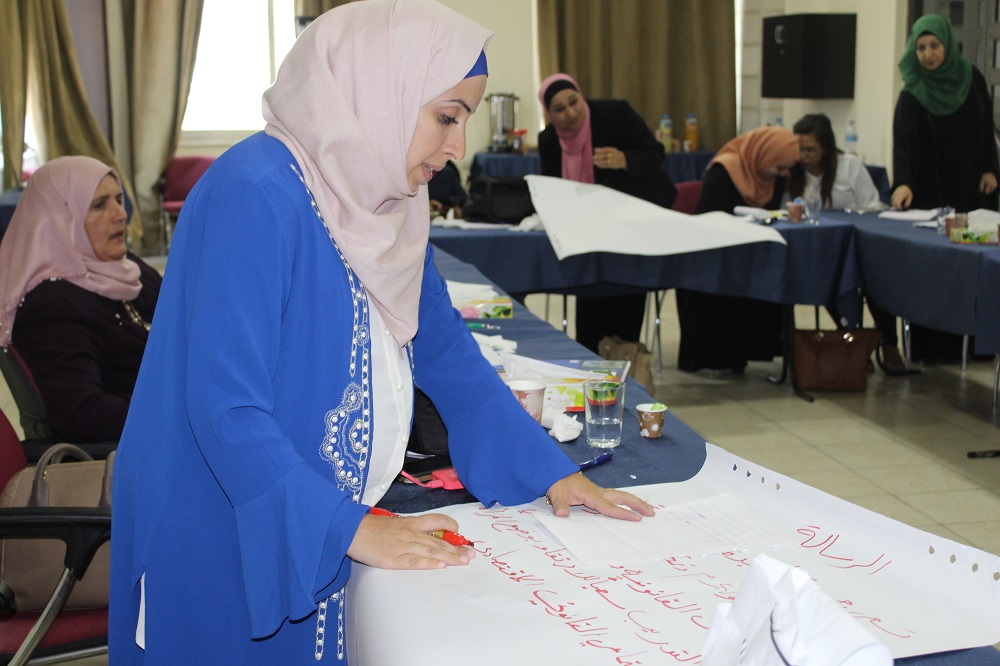 This month, WCLAC facilitated a training workshop for staff and administrative bodies from their partner institutions: The Najda Association in Tulkarm; The Tubas Charitable Society; and The Jericho Women's Association. Twenty-two members attended the workshop, of which there were lawyers, specialists, administrators, and public relations staff. The workshop addressed the three-year strategic plan to enhance partner organisations' fundraising capabilities, alongside the goal to provide participants with the knowledge and skills to develop their institutions through a variety of activities and programmes. This workshop was a part of WCLAC's program to capacity build staff from partner institutions, in order to the serve their local communities and women in the whole region. Particular focus was given to training staff so they can provide guidance in, and increase awareness of, social and legal services. The importance of reaching women in rural areas was also emphasised. Alongside this, WCLAC provides assistance to their partner institutions in technical, administrative, and financial capacities. The workshop model will continue to be applied throughout the month of September while WCLAC begins to phase out partnerships with Najda Association and Tubas Charitable Society. WCLAC will continue to evaluate partner organisations' progress in social and legal programs, as well as the awareness building programs on gender based violence.
---
In Palestine's first One Stop Centre, women survivors of violence feel safe, protected and empowered –
A new 24hour centre has been opened in Ramallah for women to seek refuge or specialised support from professionals in order to help combat gender-based violence in West Bank. One woman,
Sana, shared her first impression of the centre. "It has all the necessary services in one place, and you don't have to worry about going to other places and risk your privacy. It even has a place for my son to play while waiting for me," she said, smiling. Since opening in April, the centre has served over 400 women and children; with all services being located in one place it encourages women to visit as they feel safer. The centre is an initiative that is part of the Sawasya project, supported by WCLAC.
Read more.
---
New Gaza radio station wants to amplify Palestinian women's voices -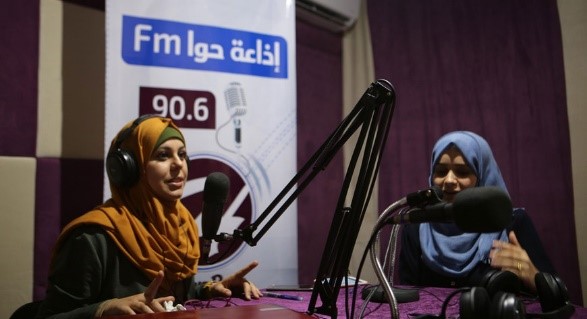 A new radio station being operated from the Gaza Strip wants to be the voice of Palestinian refugees. But most importantly, it wants to be the voice of women first. On August 5th the station broadcast on air for the first time ever, directly from Nuseirat refugee camp. The broadcasted shows cover a variety of topics, from health to culture to sport, and the station aims to spotlight strong women from the community in order to inspire others. One of these shows highlight women who are breaking stereotypes. "I try to host guests with powerful opinions who express their readiness to take charge and change some of the negative aspects of our society" claims the shows' host. Read more.
---
The Palestinian women's uprising that electrified Jerusalem -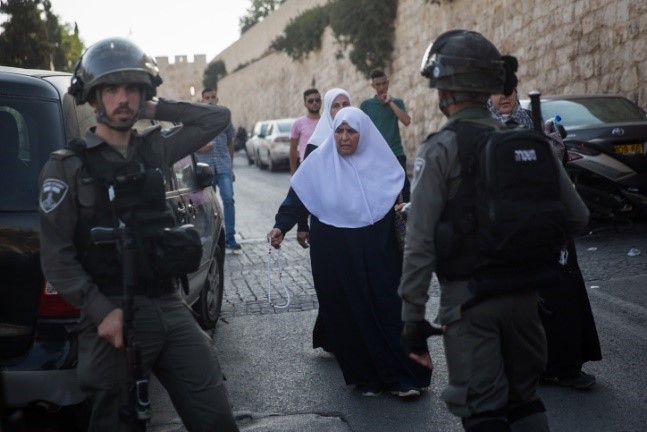 "The role of the Jerusalemite Palestinian woman […] serves as a model in the national struggle, since she stands alongside the man before challenges and dangers." Photos of Palestinian women being removed from the Temple Mount/Haram al-Sharif by Israeli security forces are igniting the Palestinian street, necessitating a response by the men — especially the young ones. During the weeks of protests which welcomed in the month, women became increasingly involved in a national struggle to remove security measures placed at the entrance to Al-Aqsa compound after a series of attacks against Israelis. Read more.
---
Women's voices: Israeli forces raid the home of a 54-year-old mother of two and arrest one of her sons without a warrant –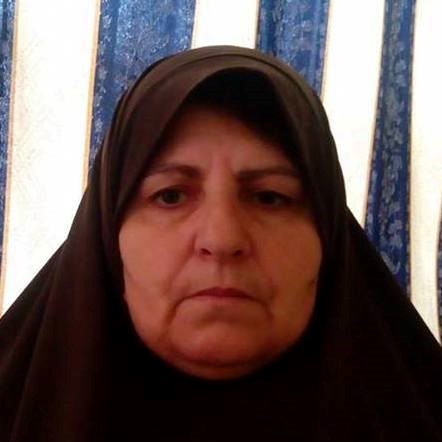 On July 27th Afaf was woken up by one of her sons informing her that Israeli soldiers were in their house. Fifteen soldiers had come in the middle of the night informing Afaf that they will arrest her son without giving her any reason. The family had weapons pointed at them before taking one of the sons with his hands tied behind his back. "I am scared for my son, I can't handle being away from him. I can barely sleep at night worrying about Qutyba and all I wish is that he is released soon. I miss my son." Read more.
---
Tunisia takes a big step to protect women from abuse –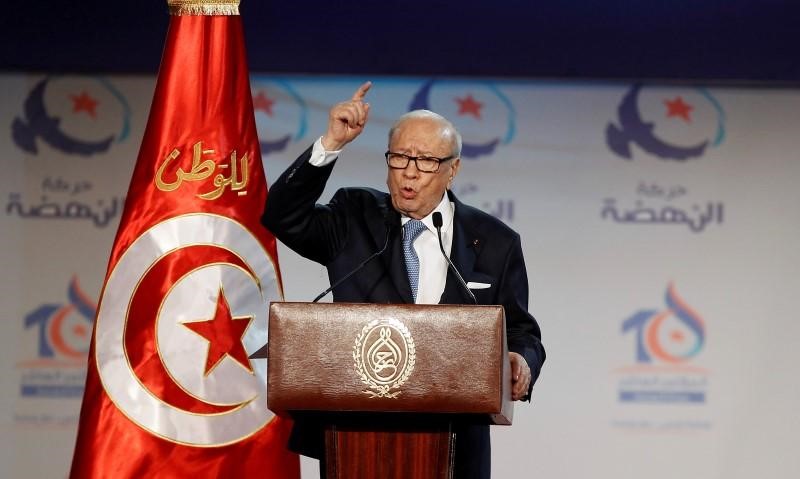 Last year, a study by the Ministry of Women, Family and Childhood reported that 60 percent of Tunisian women have been victim to domestic violence. Now, Tunisia aims to combat the problem of violence against women by passing a new law to protect women that includes making it easier for women to prosecute against abusers, and imposing penalties for sexual harassment. This came before a speech later in the month from Tunisian president, Beji Caed Essibsi, who called to revoke the law that bans Muslim women from marrying non-Muslim men. This move will allow more freedom for women to choose their partners, and is a step towards equality between men and women in Tunisia. Read more.
---
Middle East on a roll to repeal 'marry the rapist' laws –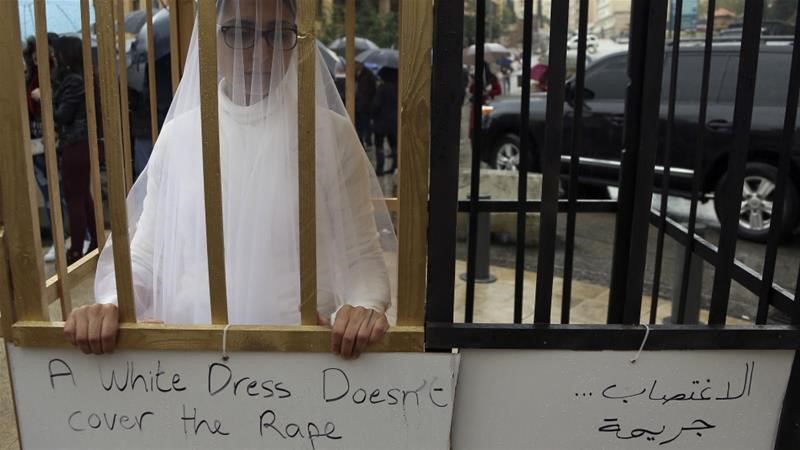 On July 26th this year, Tunisia repealed its law allowing exoneration of perpetrators of crimes against women, such as women being forced to marry their rapist. This month, Jordan and Lebanon followed after tireless campaigning by women's rights activists. However, Palestine, Algeria, Bahrain, Iraq, Kuwait, Libya, and Syria still uphold laws allowing rapists to avoid punishment. In Palestine, the law was adopted in 1960 in West Bank, what follows the Jordanian penal code, whilst the Egyptian penal code is implemented in Gaza Strip. Both of these applications of law are a hangover from Palestine's division under the British mandate. Read more.
---
Palestinian girl dies after being struck by settler car –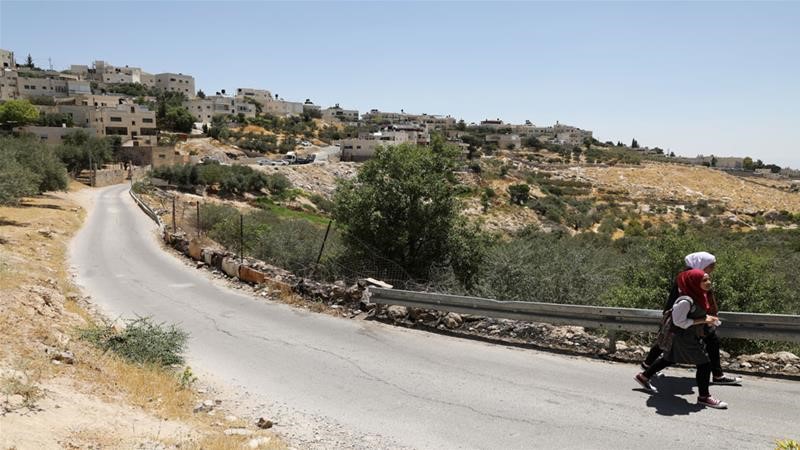 On August 27th an 8 year old Palestinian child was leaving a supermarket in her village Foroush Beit Dajan with a friend when she was fatally struck by a settler car. Although Israeli media claiming the driver was being investigated by police, the girl's family are doubtful any prosecution will be brought upon the attacker. The girl's family had recently been plagued by Israeli authority threats to demolish their home. Read more.
---
Young Girls in the Gaza Strip Flourish Despite Repression -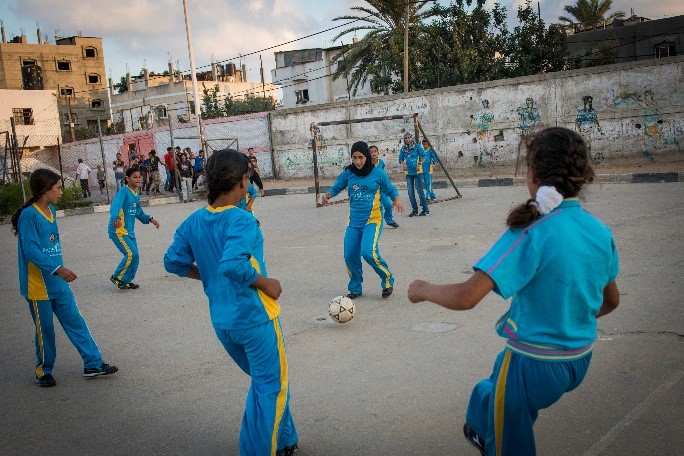 In 2012, Turkish photojournalist Monique Jaques travelled to the Gaza Strip to document Operation Pillar of Defence—one of the countless battles between the Israeli Occupation Forces and Hamas. What was intended to be an eight-day assignment turned into a five-year-long personal project, Gaza Girls: Growing Up in the Gaza Strip, which documents the lives of young women growing up and coming of age in the conflict-torn territory. Jaques' photos give a glimpse into the hobbies and daily activities of young women as they navigate an area of cultural and social repression, electricity cuts and conflict. Read more.