Women's Voices: Thuria H. - Night raid/arrest
| | |
| --- | --- |
| Name | Thuria H. |
| Age | 41 |
| Location | Beitin, Ramallah, West Bank |
| Nature of Incident | Night raid/arrest |
| Date of Incident | 6 June 2017 |
On 6 June 2017, Israeli soldiers raid the home of Thuria, a mother of two. They arrest her eldest son Najim Addin (16) without a warrant. The family misses him dearly.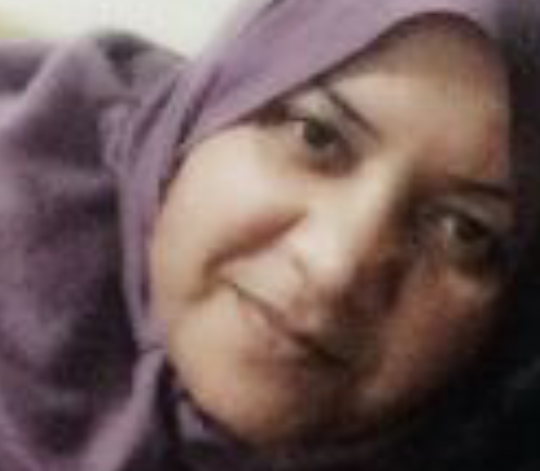 "My name is Thuria, I am 41 years old. I live with my husband and our two children Najim Addin (16) and Hadi (15)."
"On 6 June 2017, at 2:00 a.m., I checked the time on my phone, I woke up to loud banging on the main door of my house. I was extremely terrified and got dressed quickly. My husband and children also woke up from the noise, and we all gathered in the living room."
"To our shock, when my husband opened the door seven Israeli soldiers in full military gear entered the house. The commander presented himself and ordered us to sit in the living room. Two soldiers stood to guard us pointing their guns towards our heads, to prevent us from making any movement. The rest of the soldiers were spread all over the house; they didn't do anything and they didn't search the house."
"The commander didn't answer my husband when he asked why they were raiding our house; after he inspected all our ID's, he asked about my son Najim Addin. I got scared and very worried; I realized that they were going to arrest my son. The commander confirmed my fears and told me they were going to arrest him for two days."
"A soldier tied Najim Addin's hands to his back with plastic ties; the commander remained silent when my husband asked him why they were arresting our son."
"The soldiers withdrew from the house at 2:15 a.m., I checked the time on my phone. The soldiers didn't hand us an arrest warrant or tell us why they arrested Najim Addin, we didn't get to say goodbye."
"That same day, 6 June 2017, at around 10:00 a.m. we reached out to the prisoner association. They called my husband the next day, 7 June 2017, and informed him that Najim Addin was detained at Al-Maskubieh prison for interrogation. The same NGO hired a lawyer to follow up his case."
"On 26 June 2017, our son was transferred to Ofer prison. He had a hearing on 28 June 2107, I attended it along with the layer. Our son was accused of throwing stones and Molotov cocktails at the soldiers: the hearing was then postponed to 26 July 2017."
"I miss my son a lot and I think about him all the time. I can barely sleep at night because I worry so much, he's so far away from me."