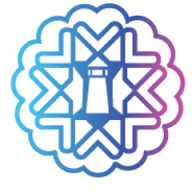 WCLAC competing for Manara Award: On the 14th of May 2016, WCLAC participated in the Manara Award competition organized by GIZ and the German Cooperation in Amman. Manara Award is a regional project aiming for gender equality through a competition for local initiatives in Jordan, the Palestinian Territories and Lebanon. WCLAC had earlier submitted an initiative proposal and had been shortlisted together with 8 other candidates out of 60 applications. The competition aimed at showcasing success stories in three different areas of gender equality; area I: Women as active citizens – capacity development for decision-making, area II - Creative ways to increase decent & gainful (self) employment of women, area III - Rethinking gender equality and women's rights in contexts. WCLAC's initiative was in area III and was entitled "Youth Volunteers as Catalysts for Change". In this category there were two other organizations competing with WCLAC and WCLAC ranked second on this category. Our congratulations go to the Women Graduates Association in Gaza who won the first place.
---

WCLAC participates in leadership training:
WCLAC's Senior Management team was selected to participate in the 2016
American Express Leadership Academy
, which took place in May at Thunderbird School of Global Management in Phoenix, Arizona. The aim of this intensive training program is to give the opportunity to emerging leaders from nonprofit organizations to learn and build leadership skills through practical tools. The experience was very enriching as WCLAC participants were able to develop leadership skills and share experiences and practices with participants from all over the world working in the social sector. Group and individual coaching was also part of the program. WCLAC's team was also able to work together on a strategic organizational change project which will help building the organizational capacity of WCLAC and will have a positive impact on the organization.
Read more
---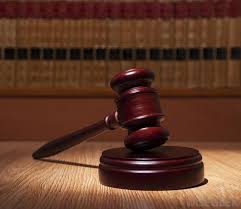 WCLAC's lawyer gets a verdict in favor of a woman:
A woman (R) approached WCLAC a year ago after her husband passed away in an accident in Kuwait. R had her deferred dowry in Gold in a bank safe deposit in her husband's name and she thought it was easy to get it. However, there were many complications in her case as she doesn't know the details of the gold (how many pieces, its size or shape) and now the gold belongs to the deceased legal heirs including his mother, father and underage children. WCLAC's lawyer raised a court case on behalf of R to claim the deferred dowry, on the basis of the dowry being a debt on the deceased and now the debt is inherited by his legal heirs. The lawyer proved her claim by providing written evidence that includes the marriage contract among other papers, which is an enough evidence to prove that the dowry should be given to R. Despite the legality of the claim the judge denied her right and asked for more evidence including two witnesses. WCLAC's lawyer tried to prove to the judge that according to the legal procedures of such a claim, R does not need to provide any further evidence but the judge still insisted to deny R's claim. Thus WCLAC's lawyer appealed the case at the Court of Appeal, where the judgment was in favor of R who was then able to claim the dowry in gold without having to go through extra procedures.
---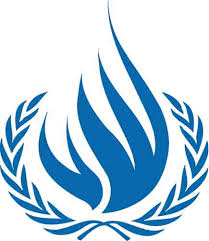 Submission of a summary report
: On the 3
rd
of May, a WCLAC international advocacy unit representative traveled to Jordan to meet with the "Special Committee to Investigate Israeli Practices Affecting the Human Rights of the Palestinian People and Other Arabs of the Occupied Territories" mandated by the United Nations General Assembly. WCLAC presented a summary report, which was based on evidence collected from 168 testimonies that mainly focused on night-raids conducted by the Israeli military on Palestinian homes, soldier and settler violence, human rights defenders, EU supplied service dogs, unlawful transfer of female prisoners, property destruction and General issues affecting women in Gaza. The Report was submitted to the special committee that assured WCLAC to follow up on it.
Read more


---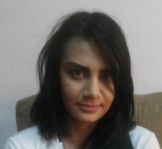 On 19 April 2016, a 22-year-old woman is arrested by Israeli soldiers at 2:00 a.m. and accused of incitement on Facebook.
Majd lives with her parents and siblings in the town of Al Khadr, near Bethlehem. "On 19 April 2016, I was awake when I heard loud banging at the front door. It was 2:00 a.m. I woke up my parents and then went to open the door. When I opened the door around 15 Israeli soldiers entered our home. The commander asked for my ID card and he then told my mother that I was under arrest and would be returned home in a few days. The soldiers then tied my hands behind my back with plastic ties and took me outside without allowing me to say goodbye to my family."
Read more
---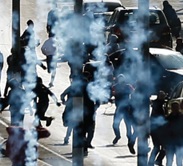 B'Tselem press release on strategy change in human rights cases: Israeli Human Rights Organization B'Tselem announced that it will no longer refer complaints to the Military Advocate General Corps, and calls on the Palestinian public to do the same. Of the 739 human rights cases submitted by B'Tselem since 2000, in only 25 were charges brought against soldiers. One case that was closed without any legal action concerned the 2013 death of a 21-year-old woman, Lubna al-Hanash, who died after being shot in the head while walking in the garden paths in the College of Technology near al-'Arrub Refugee Camp. The NGO says that "almost no effort is made during the investigation [process] to collect external evidence," and that the system of military law enforcement legitimizes soldiers' actions while creating a pretense of morality and truth. Read more

---