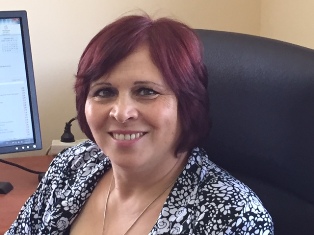 [20 August 2015] The Board of Directors of the Women's Centre for Legal Aid and Councelling (WCLAC) is delighted to announce the appointment of Ms. Randa Siniora as WCLAC's new General Director. Ms. Siniora commenced her new role on 15 August 2015.

Ms. Siniora is a Palestinian human rights and women's rights defender from Jerusalem who has nearly three decades of experience in international human rights and humanitarian law. Her work has focused on advocacy and networking for progressive change in civil society organizations, UN agencies, and governments at national, regional and international levels.

Ms. Siniora began her career as a legal researcher and coordinator of the women's Rights Programme at Al-Haq where she later served as director from 2001-2005. She has also worked as a human rights specialist with good-governance organizations in the occupied Palestinian territory and was the Head of the Advocacy and Networking Department at WCLAC from 1997-2001.

Before accepting the position of General Director at WCLAC, she served as the senior Executive Director of the Independent Commission for Human Rights in Palestine. Ms. Siniora also serves on boards of various civil-society organizations.