The importance of litigation to peace, justice and dignity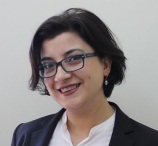 On 9 January 2015, a few days after I last saw her, Maha Abu-Dayyeh passed away after a long but brave battle with cancer. Maha was the co-founder of WCLAC and led the organisation as its General Director since its establishment 24 years ago. In my last meeting with her in the hospital, Maha was determined to explain the importance of using strategic litigation to improve the lives of Palestinian women. Maha reached this conclusion after years of working to provide legal aid to women, advocating for legal reform and raising society's awareness as a whole on their rights. She expressed her future vision of WCLAC, suggesting the use of strategic litigation as a powerful tool to achieve equal rights and justice for women. Maha put her trust in me to lead this progression together with WCLAC's staff, board and general assembly.
Without doubt important advances have been made to enshrine the rights of equality and non-discrimination between the sexes in law. In 1981, the CEDAW Convention entered into force and was an important milestone which now has 189 State Parties. In 1992, the CEDAW Committee issued General Recommendation No. 19 on violence against women in which it stated that "gender-based violence is a form of discrimination that seriously inhibits women's ability to enjoy rights and freedoms on a basis of equality with men". And in 1993, 171 members of the UN adopted the Vienna Declaration and Programme of Action recognising that "gender-based violence and all forms of sexual harassment and exploitation ... are incompatible with the dignity and worth of the human person, and must be eliminated". The Declaration also recognised the importance of legal measures in achieving this objective.
Recently, the Palestinian Authority (P.A.) joined CEDAW as its 189th State Party. Significantly, the P.A. joined the Convention without reservation or limitation. In doing so, the P.A. has committed itself to protect, fulfil and promote women's rights in Palestine. However, this commitment to promote and protect women's rights has been made by the P.A. before. In 2003, the P.A. approved an amendment to the Palestinian Basic Law (Palestine's Constitution) acknowledging the right to equality.
Despite these commitments, violence against women locally, regionally and globally is on the rise and equality is yet to be achieved. Women in Syria continue to suffer from the consequences of civil war; in Egypt, women continue to be subjected to sexual violence in public spaces; and in ISIS controlled areas, women face violence and subordination. Meanwhile, Palestinian women continue to face forms of violence consequential on prolonged military occupation, social norms and national laws. To give just two examples: in 2014 there were 27 murder cases of women and girls in Palestine1; and according to data collected in 2011, 37 per cent of married women in Palestine report violence within their marriage, and yet only 0.7 per cent sought outside assistance2.

So how can women's equal rights be ensured?
Last December, Rashida Manjoo, the UN Special Rapporteur on Violence against Women urged the adoption of international accountability standards for violence against women and called for legally binding agreements at the national level to ensure accountability for perpetrators. Manjoo stated that we "must move beyond awareness raising and highlights of statistics"3. Unfortunately, Manjoo's planned official visit to Palestine in January 2015 was cancelled due to the Israeli authorities' refusal to cooperate with her office. In another challenge to accountability, Israeli authorities refused entry to the UN Independent Commission of Inquiry to enter Gaza to investigate alleged war crimes committed during last summer's war which left 2,276 dead, of which 2,205 were Palestinians including 253 women and 521 children4. Women's rights violators should be held accountable for their actions and strategic impact litigation could help achieve this.
Since its establishment, WCLAC has provided legal services to individual women at a local level. However, as important as this service is, it rarely produces the sort of impact that changes the status of women on a societal level. Moving forward, we would also like to develop the use of strategic litigation at a local level in order to benefit women in the society as a whole and to ensure that the P.A. lives up to its stated commitment to equality.
One way this approach can be developed at a local level is to focus on the concept of human dignity which is to be found in numerous international instruments since the Universal Declaration of Human Rights (UDHR) was adopted by the UN in 1948. This approach is not novel and has been used in a number of jurisdictions around the world. In India for example, the Supreme Court upheld claims based on gender-based discrimination under inheritance law utilising the principle of human dignity as the basis for the right to life and property5. Similarly, the principle of human dignity was successfully invoked in rulings in favour of women's rights in sexual harassment cases involving female workers6.
We at WCLAC continue to be inspired by Maha's determination and we will use it to fuel our own efforts in the time ahead. Developing litigation strategies, both local and international, will be challenging, but one we are ready to shoulder as we believe this is one way we can further our goals of achieving greater justice and equality for all Palestinian women.
1 Femicide internal documentation, WCLAC, 2014
2 PCBS 2011, Main findings of violence survey in Palestinian Societ
3 Vioence Against Women - A pervasive human rights violation
4 For more information see WCLAC submission to the COI
5 Madhu Kishwar & Ors. v State of Bihar (1996) AIR 1864 1996 SCC (5) 125
6 Vishaka v State of Rajasthan AIR (1997) S.C 3011