Director's Message 2013
Toward What Kind of Palestinian State?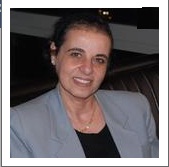 On Nov. 29, 2012, an over whelming majority of UN General Assembly member states voted to confer non-member observer status to the Palestinian State with a vote of 138 in favor, 9 against, and 41 abstentions. On that day, President Mahmoud Abbas was given a standing ovation at the end of his speech as he pleaded from the body the issuance of the Palestinian "birth certificate." Like the declaration of statehood by the PLO in 1988, official recognition by the UN is another hopeful milestone marking the long, tortuous journey toward liberation from Israeli occupation and colonization. These intermittent milestones, however real or symbolic, keep the spirit of the struggle going from one generation to the next.
From women's perspective, this milestone requires reflection and action. Statehood and membership in the UN has its dues. As a member state, Palestine must now submit various reports to the CEDAW Committee, one among other various UN membership obligations. Doing so requires focused intensification of engagement regarding women's issues within state institutions and between them civil society organizations to ensure state compliance with various UN mandates and guidelines. All this will be in addition to continuing to resist the Israeli colonialism and occupation, whose main aim is to destroy Palestinian society and undermine its major institutions.
In the absence of a viable state and the weakness of progressive political parties, various Palestinian women's groups have succeeded in maintaining a systematic effort that kept the social agenda at the forefront of social and political activism. The question remains whether over 20 years of women's activism will bear fruit once the state institutions have begun to function independently. For us as activists, we still have to find out whether or not, and to what extent, women's activism has mobilized enough grassroots support so, in case of revitalized Palestinian nationhood and a renewed state, there will be enough dynamic challenge from women's rights supporters to ensure a progressive social agenda.
Palestinian women and men are watching very closely the aftermath of the Arab Spring, particularly how, during a very fluid and volatile political transition phase, each of the various political and social forces are trying to assert their agendas. In Palestine, we say we had our own Arab Spring through the two Intifadas (1987-91; 2000). As women activists we have learned that a revolution, leading to political change, does not necessarily guarantee social, economic, and cultural rights for women and marginalized groups. Political power shifts do not necessarily translate into more respect for women's rights and human rights. The lesson we learned from the Intifadas, and from other women who fought for national liberation movements throughout the colonized world, is that progressive social forces must stay fully alert, engaged, and mobilized in the struggle for social and gender justice, well beyond the initial exhilaration of a national victory.We have come to know that the post-revolution era is sometimes a more treacherous time for women, even, or perhaps especially, for women revolutionaries.
In Palestine the new UN recognition, though hardly a revolution, will require more pressure on state institutions to ensure that legislation and policy-development are gender sensitive. It is equally important that women's groups remain connected to those isolated by the Israeli policies of separation to ensure that the voices of these communities are heard and their basic survival needs addressed. Ensuring the survival of the most dispossessed Palestinian women and men, in the various regions and in rural and urbanized areas within them, is what will demonstrate the relevance of our work.
WCLAC is looking forward to stronger engagement at the local, regional, and international levels to guarantee that we remain relevant and able to continue providing vital resources to our direct constituents. WCLAC will continue to ensure the expansion of our collective influence with our sisters and brothers throughout the Arab world, and to work in solidarity with the global women's and human rights movements. For in this globalized world, what happens to one community in one part of the world impacts another elsewhere in the world. Therefore, the struggle for equality, justice, and human rights must remain connected regionally and globally, as well as locally.
Maha Abu-Dayyeh Shamas
General Director