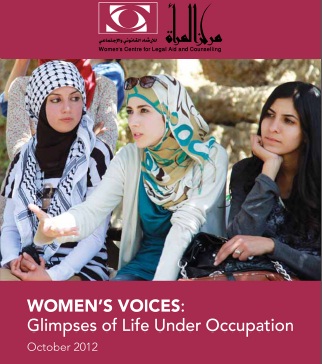 The report seeks to illustrate some of the day-to-day challenges faced by Palestinians living under prolonged military occupation through the eyes of ordinary women who struggle, on a daily basis, to cope with an extraordinary situation. The report includes 14 testimonies from women who describe the sense of intimidation felt by their families due to repeated night-time raids in which soldiers break into their houses, and even their bedrooms, simply because they dare to assert their legitimate rights to self-determination. The women also describe the sense of fear and insecurity they experience as a result of attacks by armed Israeli civilians who live in illegal settlements throughout the West Bank and East Jerusalem. Other women describe how Palestinian society living in the West Bank, East Jerusalem and the Gaza Strip is coming under increasing pressure in the form of severe building restrictions and property destruction, an economic blockade and freedom of movement limitations which affect everything from where they can live, where they can study, and even who they can marry.
Also included in the report are two testimonies from Israeli soldiers, provided by the Israeli organisation,
Breaking the Silence
, that graphically illustrate the corrosive nature of Israel's prolonged military occupation on everybody who comes in contact with it.
These are the stories that rarely make the headlines, but are nonetheless noteworthy because they are part-and-parcel of everyday life, and illustrate the practices and policies that have been implemented by the Israeli military and civilian authorities for nearly a half-century in a relentless effort to squeeze the Palestinian people into an ever shrinking space, whilst denying them their basic civil and political rights.
The report is available online and hard copies are available and can be shipped upon request by contacting:
salwad@wclac.org