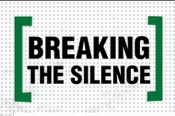 In a new report released by
"Breaking the Silence"
on 26 August 2012, dozens of testimonies taken from Israeli soldiers reveal how physical violence is exerted on Palestinian children, often accompanied by harassment and humiliation. The testimonies describe child arrests and cruel treatment of children in custody. They also reveal continued use of human shields, including of children, despite a High Court decision forbidding the practice.
The report shows that since the Israeli military perceive Palestinian children as adults, they are exposed to a harsh daily reality that includes constant friction with military forces active on the ground, arrests, violence, harassment and, at times, serious injury and even death.
On the contrary, Israeli children enjoy the protection of the UN Convention on the Rights of the Child, to which Israel is signatory, whereas Palestinian children grow up with no protection or ability to live protected as their Israeli peers do.
Links: