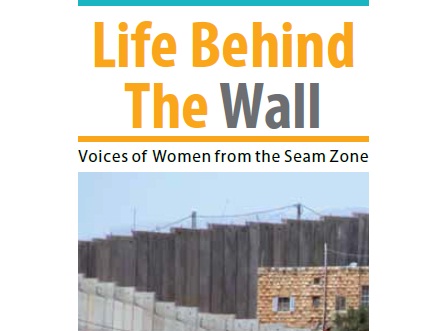 In 2010, WCLAC released a new report looking at the impact of the Wall and Israeli policies and practices on Palestinian women. The report focuses on the lives of women in the "Seam Zone", an area of the West Bank situated between the separation wall and the 1949 Armistice Line (also known as the Green Line). The report looks at the restrictions on their economic and social lives and highlights the psychological impact of living in isolation in this area.
Palestinians living in the Seam Zone are largely disconnected from the major Palestinian cities and towns that provide vital services in health, education, employment and administration. Further, these women aredisconnected from their extended families and communities. THe impact on women in these areas is particularly profound; women, especially those that do not work outside the home, are often completely isolated, bound to their homes and cut off from family, community and vital services.
The full report - Life Behind the Wall - Voices of Women from the Seam Zone - is available on line.