UN Security Council Resolution 1325 "Women, Peace, and Security":
Time for Reflection Ten Years On
Women, Peace and Security
A decade ago, in October 2000, the United Nations Security Council passed Resolution (UNSCR) 1325,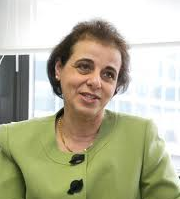 titled "Women, Peace, and Security." The resolution reaffirms "the important role of women in the prevention and resolution of conflicts, peace negotiations, peace-building, peacekeeping, humanitarian response and in post-conflict reconstruction" and stresses "the importance of their equal participation and full involvement in all efforts for the maintenance and promotion of peace and security."

[1]
Developing and passing the Resolution was no easy task and required sustained effort. As journalist and activist Ute Scheub recently noted: "
The resolution [was] the result of a long, tough lobbying by numerous women's organizations and a few committed men. The roots of the [organizing] effort extend back to the Fourth World Conference on Women in Beijing in 1995, where the Platform for Action was adopted."
[2]
However, once passed, the Resolution became a useful platform on which to build a doctrine for the inclusion, empowerment and protection of women. Further resolutions – 1820
[3]
, 1888
[4]
, and 1889
[5]
– were added to supplement and bolster the first, and became collectively recognized under the banner of "Women, Peace, and Security."
The threefold goals of these resolutions are: to prevent women from being instrumentalised militarily as patriarchal tools by state armed forces and local militias; to hold perpetrators accountable for their crimes against women, now rightly identified as crimes against humanity; and to elaborate a linked analysis of patriarchal oppression and misogyny in the context of a breakdown in rule of law and traditional modes of social order. Ultimately, these resolutions acknowledge and emphasise the need, in situations of armed conflict, to include women as integral partners and decision-makers in negotiations, if genuine human security and a just and sustainable peace are to be achieved.
Throughout 2010, women's groups the world over met to reflect on and assess the progress in comprehending and implementing UNSCR 1325 and its related resolutions.
UNIFEM and others, led a global process of identifying indicators and assessing results in various contexts. Countries in the global South were given encouragement and financial support to develop country strategies to bring UNSCR 1325's intentions to fruition. Meanwhile, countries of the North have put in place state systems to protect the rights of women, although they are far from being universally effective.
Women, Peace and Security under the yoke of a colonial occupation
A decade on from the international adoption of 1325, now more than ever, we Palestinian women are experiencing a near complete denial of the consistent and effective protection that should be possible through international law. Despite the trainings, the assessments and the best intentions to convert 1325 from paper into practice, Palestinian women's lives are still dominated by limited decision-making in Palestinian politics, and zero effective self-determination under the yoke of colonial occupation. We are a colonized people, denied a nation-state structure and, therefore almost by definition, denied the kind of legal application of UNSCR 1325 that would alleviate the situation for Palestinian women in any meaningful way.
The "Women, Peace and Security" package has more potential for impact in contexts of civil wars and other internal conflicts than it does in the context of an oppressive military occupation. The context of civil war is one in which peoples within a nation-state are set against each other, in which damage and destruction to both communities is similar and related (even if not exactly comparable) – it is a situation in which women from across the conflict can be effectively mobilized, within their own community and across communities, to work together to compel the cessation of military actions, to improve human security for all, and to use this as the basis for sustainable peace.
The particularities of the Israel-Palestine conflict, however, as an occupation with acute asymmetry, is such that majority of Israeli people have aligned with the colonial power. They imagine they benefit from the security regime of the occupation while they are coercively blinded from seeing and feeling the deep suffering of an occupied people. While many Israelis are becoming increasingly belligerent and buying into a false paradigm of security through oppression, simultaneously, supporters of a peace and empowerment paradigm are being increasingly marginalized.
Living in threatened communities through decades of occupation, Palestinian women are consistently attempting to practice the principles of the Resolution, as they were even before its adoption. Its adoption, however, has added momentum, propelling Palestinian women out of deep demoralization and emboldening them to redouble their efforts locally. Yet, for signs of change, the key components of 1325 must be translated from principles to obligations (which must then be upheld). International responsibility, protection and accountability – these obligations which behoove the international community according to international humanitarian law, must be recognized and treated as such. Without this, we will remain spinning around ourselves, not moving forwards.
Just as UNSCR 1325 adds women's needs to the rules of war, so too CEDAW – the Convention on the Elimination of All Forms of Violence Against Women – emphasizes women's rights in international human rights law. Both must be viewed as situated within and reliant upon the wider legal frameworks of which they are a part. Many national governments in the international community, by adopting these resolutions and laws, have now committed themselves, at least on paper, to working to achieve local and global justice and peace. What remains to be seen is whether the bravery and unwavering political will can be mustered, which is so desperately needed to move this agenda forward in concrete and meaningful ways.
Moving the women's security and justice agenda forward
I take this opportunity to highlight two major challenges – among many – which are being faced by Palestinian women and by the global peace movement in 2011. The first:
We must confront those benefiting (or perceiving benefit) through conflict; we must convince them that greater benefits are possible through peace.
We must hold to account all perpetrators and abettors of war crimes and crimes against humanity – especially crimes against women.
Through more than two generations now of Palestinian peace-women, our ongoing experiences convince us that there is no peace without justice. The goals of peace and justice remain distant. However, through the very struggle to reach this journey's end, our desire for freedom intensifies and our vision of a just peace is made sharper.
We affirm that international agreements, such as UNSCRs 1325, 1820, 1888 and 1889 – especially in conjunction with the Geneva Conventions and other international laws and agreements related to war and armed conflict – have the potential to provide the legal framework needed by Palestinians, particularly women, to claim their rights. To that end, we will continue to inform and educate our Palestinian brothers and sisters about the meaning and the potential of these international instruments – and their applicability to ensuring the promotion and protection of Palestinian women during and after occupation, in politics and at home, in the public and private spheres.
In the context of an increasingly polarized Middle East region, which seems tremulously close to all-out war, we recognise that civilian life may be just a speck on the agenda of militarism and (masculine) high politics. Yet as Palestinian activists for women's rights and protection we believe from the depth of our very beings that it is our duty to demand our right to protection under international law; it is our duty to continue advocating an end to impunity for perpetrators of war crimes.
We at WCLAC thank all international peace activists and the global women's movement for your unflinching struggle on behalf of oppressed and excluded communities. Together, it is yours and our united struggle for global peace grounded in justice and upheld by international law.
---