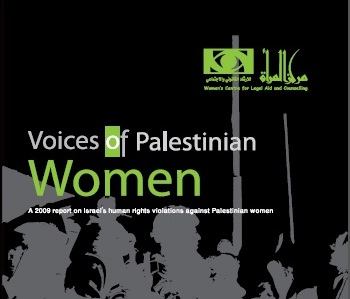 This report highlights the human rights abuses faced by Palestinian women and the gender specific impact of the occupation. The report is set within the framework of international human rights and humanitarian law and highlights the gender specific consequences through the testimonies of Palestinian women as told to WCLAC staff and fieldworkers.
The report presents the cases of nineteen women who in their own words tell their stories of life under occupation during 2009. The narratives reveal the reality of life under occupation as well as the impact on the women and their fears and worries for their families. The women's stories are testament not only to the brutality, discrimination and violence of the occupation but also to the strength and resilience of Palestinian women.
The full report can be viewed or downloaded here.